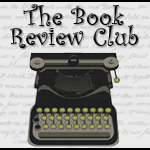 Click icon for more
book review blogs
@Barrie Summy

Elizabeth Strout, winner of the 2008 Pulitzer Prize, tells the story of a woman's life through thirteen stories in her masterful work
, Olive Kitteridge
.
The story focuses on the title character, a middle-school teacher in a small Maine town. What is most amazing about this work is how, often through the eyes of others, we come to know a complex woman, and one we do not always like.
Her behavior can be destructive: her husband and son are victimized by it. But she can also be sympathetic and most of all, human. In some of these stories, Olive plays a minor role! But by the end of the book, this approach gives us a very clear picture of the life of an ordinary woman, perhaps indicative of all of us. Strout is a pleasure to read and when you finish
Olive Kitteridge
, try
Amy and Isabelle
, her first novel. I love the idea of a novel in stories. It seems to have the advantages of both forms of fiction to me.